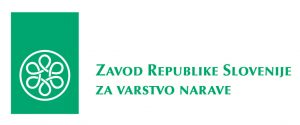 The Institute of the Republic of Slovenia for Nature Conservation (Zavod RS za varstvo narave) is a professional institution, established on the basis of the Nature Conservation Act. Seven regional units ensure quality coverage of the terrain in the entire Slovenian region. The work of the regional units is capped off by the operation of the Central unit that takes care of coordination and uniform functioning of the Institute both internally and externally.
Our special care is intended for the conservation of the most precious parts of nature and the most endangered areas and species. With our work, we aspire towards professionalism, objectivity and dialogue as well as towards the establishment of quality relationships with the participants and the public. We co-operate with ministries and other state institutions, local communities, non-governmental organisations, educational institutions and professionals from other areas.
Through the nature conservation guidelines, the Institute has an important influence on spatial planning and management and the use of natural resources. Most of our guidelines are created for the municipal and national spatial documents at all levels of planning. Guidelines include orientations, recommendations and requirements for the implementation of intended procedures. We prepare a professional foundation from the field of nature conservation for the departmental ministry and other national institutions, opinions on the acceptability of interventions into nature and opinions on the basis of municipal acts and other opinions and consensuses. We co-operate in the management of protected areas. We monitor the status of the intactness of nature, take care of protection of species and its habitats and natural values. The Nature Conservation Atlas (Naravovarstveni atlas) – the information system, providing an overview and management of data containing nature conservation content, is of great help to us.
We take care of the implementation of various international conventions (Convention on Biological Diversity, Convention for the Protection of the Mediterranean Sea, Convention on International Trade in Endangered Species of Wild Fauna and Flora – CITES, etc.) and other European directives, such as NATURA 2000 with The Birds Directive and The Habitats Directive.
We represent and educate about the continuous coexistence of nature and people. Through participative communication, we include the professional, interested and general public. We prepare publications – pamphlets, brochures and the Varstvo narave (Protection of Nature) technical review. We take part in educational programmes for all ages. With the nature conservation actions and interventions, we implement activities for the improvement of the state in nature. We prepare and carry out projects with which we participate both at domestic and international calls for applications. We are constructing a strong international network with which we are strengthening the professional work of the Institute and enlarging our role and recognisability at home and abroad. The results of our work and our knowledge are presented at domestic and international conferences or congresses. All our activities are presented on the following website: www.zrsvn.si.
In the LIFE TO GRASSLANDS project, the Institute's role is one of applicant or leading partner.
The Institute of the Republic of Slovenia for Nature Conservation
Head of the project Life to Grasslands
Nika Debeljak Šabec, PhD
Address: Tobačna ulica 5, 1000 Ljubljana
Telephone: + 386 1 230 95 42
E-pošta: nika.debeljak@zrsvn.si